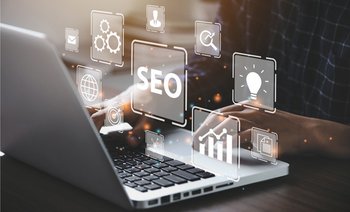 SEO agency in Berlin
Together with our partner, we have 23 years of successful SEO projects with clients of almost every size. From a local cosmetic surgeon in Munich to a global hidden champion with 64 domains in 19 languages, our SEO portfolio is very broad. If you want to be part of this success story, you've come to the right place.
The majority of our SEO projects are shops, some projects have been built on Typo3. With a professionally planned and implemented search engine optimisation strategy, we can increase your Google visibility, increase your organic website traffic and increase your sales. This can include one-off technical audits (link audits & link detox processes, technical on-page analysis, content concepts, etc.) as well as ongoing SEO support with regard to sustainable link building and content optimisation.
Do we meet your expectations as an SEO agency?
As search engine optimisation is at least a medium-term and often a long-term process, we unfortunately have limited capacity to take on new clients. On the other hand, SEO projects are exclusively managed directly by our long-standing specialists. Some of our SEO clients have been with us for over 15 years.